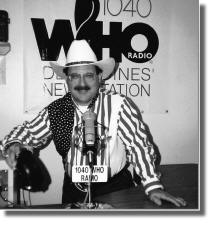 We're proud to be your number one source for Dr Wallach's natural health products! Dr Wallach's Youngevity®. We offer the full product line of Dr Wallach" Majestic Earth supplements produced by Youngevity. These are the only supplements endorsed by Dr. Joel Wallach, BS, DVM, ND. Regular use may help you to feel your best.
Interested in saving 30% off all the health products you order through Youngevity®? Becoming an Youngevity® Associate you can purchase all the products we at the wholesale prices...forever.
Free sign-up ... Its that simple!
Colloidal Minerals-Dr Joel Wallach Dead Doctors Don't Lie
A colloidal is a particle substance that retains its identity and remains in liquid suspension. Colloids are very small in size and therefore easily absorbed by the cells of the body. Plants convert metallic minerals into this form. Dr. Carey Reams, a well known biophysicist and biochemist, discovered that colloids can get so small they can go through glass. And that even within a colloid there can be a "solar system" of different minerals. They have a natural negative electrical charge. Dr. Reams found that the human body requires 84 of the known 106 elements to maintain optimum health. Many more than is currently recognized.
In 1925, a historic discovery was made by a rancher in Central Utah. Through an unusual set of circumstances the mineral remains of an ancient rain forest, determined by the US. Dept. of Interior to be from the Cretaceous Period, approximately 60 million to 127 million years old, were encapsulated and preserved. The material is "Humic Shale not bentonite, clay or dried up sea beds which is the most common source of so called Colloidal Minerals. Only a small portion from various parts of the deposit are used to insure a balance of the over 65 various minerals and trace minerals that form the exclusive Majestic Earth product that meets Dr. Wallach s quality standards, the rest is sold to bulk processors and distributed under various no name labels. Only the Majestic Earth products represents the true plant derived product. Time tested by 70 years of use. This is the product all others try to compare themselves with.
These rare colloidal plant minerals are extracted with pure, cool clear water to the desired concentration and then processed through a complex array of special filters to allow only the organic colloidal minerals in the final solution. There are no preservatives, flavorings. or synthetic substances added.

Dr. Wallach's Majestic Earth liquid minerals have a natural negative electrical charge, which is the signature of the true plant derived mineral. This has two very important benefits. One, it greatly increases the transport and bio availability of other nutrients gotten from foods and/or vitamins and other supplements. And two, it will attract toxins and heavy metals from the body and flush them out. Clinical tests done here in the US. and in Germany have verified this.
The mineral product that Dr. Wallach is referring to on his audio tape, "Dead Doctors Don't Lie", is a plant derived product which has been on the market for 70 years. There is a product being sold as "concentrated" which is a Clark Mine bulk item and has been on the market since late 1996. It is not what Dr. Wallach is referring to on the tape. It is called Bait and Switch. Clark makes no statements as to the mineral content, or concentration in the bulk product line . Buyer Beware. Dr. Wallach exclusively represents American Longevity/Youngevity and only endorses or recommends their liquid colloidal Wallach mineral products.
Minerals in their metallic form can be toxic to the human body. Dangerous levels of these metallic minerals can accumulate in the tissues and create serious health problems. These are found in the 2000 year old sea bed deposits, and are loaded with chloride. Very toxic inorganic minerals are being sold to an unsuspecting public under the guise of colloidal. The key factor is true plant derivation.
Plant source minerals, produced for Dr. Joel Wallach and Youngevity/ Youngevity SupraLife, Bio Lumin, Ancient Legacy, Essential Oils, NuVANTEs company are completely non-toxic, and is proven by its 70 year history of positive results with the thousands of its customers, and verified by the following scientific test done in Germany.
Dr. Fritz-Albert Popp, a biophysicist and professor at the Kaiserlautern University in Germany, developed a very sophisticated and precise method of determining whether or not a substance is toxic or to what degree it is beneficial to live cells. This method accurately measures the actual life energy output of these cells. The minerals not only tested completely non-toxic, but increased the cell's life energy output beyond what Dr. Popp had established as his optimum output benchmark. He congratulated us on the excellence of the product. No other manufacturer of natural colloidal minerals has this test guaranteeing the safety and effectiveness of their product.
Dr. Wallach has been involved in biomedical research and clinical medicine for 30 years. He received his B.S. Degree from the University of Missouri with a major in animal husbandry (nutrition) and field crops; a D.V.M. (veterinarian) from the University of Missouri; a three year post doctoral fellowship from the Center for the Biology of Natural Systems, Washington University; and an N.D. from the National College of Naturopathic Medicine, Portland, Oregon.
Research by Dr. Wallach's has resulted in the publication of more than 70 peer review reference articles in the field of nutrition and pharmaceutical research; co-authored 8 textbooks and is the author of a text/reference book on the subject of comparative medicine (W.B. Saunders Publishing Co., 1983).
Research in comparative medicine by Dr. Wallach is based on more than 13,700 cases from the University of Missouri, Iowa State University, the Center for the Biology of Natural Systems, Washington University; the St. Louis Zoological Gardens; the Chicago Zoological Gardens;
the Yerkes Regional Primate Research Center, Emory University, Atlanta, Georgia; the Nation College of Naturopathic Medicine, Portland, Oregon and Harbin Medical University, Harbin, Hei Long Jiang, Peoples Republic of China. He was a member of NIH site visit teams for four years and was a member of the 1968 NSF ad hoc committee that authored the 1968 Animal Welfare Act (humane housing and care of laboratory and captive exotic species); and Consulting Professor of Medicine, Harbin Medical University, Harbin, Hei
Long Jiang, Peoples Republic of China.
Colloidal Minerals are made from Prehistoric Humic Shale Dr. Joel Wallach
About Dr. Wallach and Dr. Ma Lan